10 Ways Commercial Landscaping in South Florida can Benefit Your Business
Do you want to create a good first impression for your business? If your commercial space has sufficient indoor and or outdoor space commercial landscaping in South Florida can give your
business a competitive advantage. Commercial landscaping entails the planning, landscape design, planting and installation as well as maintenance of attractive indoor and outdoor commercial spaces. A beautifully designed and executed commercial environment is said to be able to make workers more productive and attract more customers to the business. It is also good for the overall well-being of the
employees.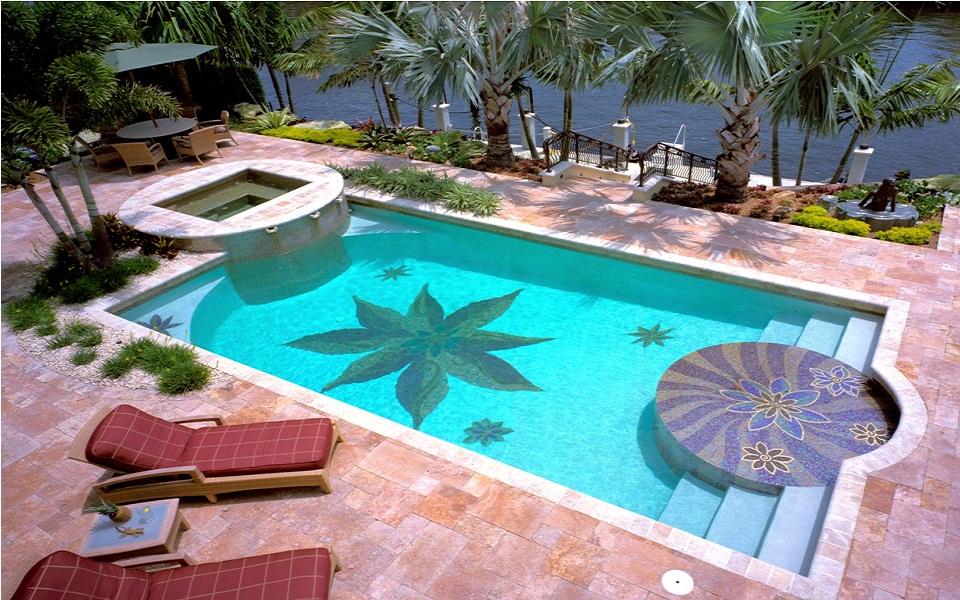 A good landscape design is a worthwhile business investment. Commercial landscaping is more than just pruned shrubs, mowed lawns and gorgeously colored flowers. Commercial landscaping is more than just making properties look picturesque. Commercial landscaping includes:
Planting, fertilizing, mowing, pruning and weeding of lawns to maintain the natural and beautiful looks.
Designing of spaces that bring out the values of your business.
Inclusion of artificial bodies of water such as fountains, man-made waterfalls and ponds to re-create nature commercial spaces.
Softening of heavy architectural angles and lines by using the right plants and installing them in the right places.
Commercial landscape design provides balance between nature and your commercial property.
It includes softcapes (grass, shrubs, trees, and native plants) and hardscapes (pathways, bricks,
rocks, retaining walls, rain gardens, courtyards, water features, patios lighting, furniture,
filtration elements, irrigation systems and a lot more
Benefits of Commercial Landscaping
A beautifully designed, installed and maintained commercial landscape radiates positive energy. While commercial landscaping plans, installation and maintenance require a pretty huge investment its overall effects prove to create a lot benefits for your business.
1. Economic Benefits
More people are encouraged to spend more time in businesses with good commercial landscaping. People perceive businesses with good landscaping as a sign of efficiency and having a compassionate business approach.
2. Environmental Benefits
Effective commercial landscaping promotes good air quality within the environment of the business. Plants and trees absorb sound better than concrete walls and pavements thus good landscaping can also reduce noise pollution. Adding more trees also makes the environment cooler. Additionally, the root systems of plants and trees reduce soil erosion making the area safe from flash floods.
3. Attracts and Keeps Clients and Employees to the Business
Businesses that lend a unique and zesty landscape will capture the attention and draw more clients. An eye-catching and well-maintained landscape will provide a welcoming atmosphere for clients drawing them to your business and keeping them from looking somewhere else to take their business. Plants, trees and flowers brighten the outlook and behavior of employees motivating them to
be more productive. They also help keep employees healthy and reduce stress as well as stress related illnesses.
4. Sharpens the Architectural Design of a Building
Commercial landscaping can sharpen the architectural design of a building by adding some drama to the entrance through plants and hardscape features. Carefully chosen trees can provide the best accent for driveways. Green walls can also highlight atriums and courtyards.
5. Protects Quality of Water and Prevents Erosion
Plant roots serve as a filtration system. They filter pollution off the air and filter dust out of the water. Plant roots also make soil stronger to prevent erosion. Well-designed outdoor spaces are
also a good and relaxing venue to entertain clients.
6. Creation of More Functional Space
A well-designed outdoor space provides a venue for employees to be one with nature and socialize with co-employees during breaks. You can also opt to enhance indoor space with
plants and other landscape features. Indoor plants will provide a refreshing environment and will promote good air quality.
7. Enhances Brand Awareness
When clients notice a well-designed landscape within your business environment they get the feeling that your business gives high priority to detail. It sends them a message that you care
about how your business looks.
Your business has a brand to promote and a good landscape design will create the client's perception of your business. Through landscape elements you will be able to effectively
translate the message of your business. If you are into the business of beauty spas for example, attractive Zen features provide soothing spaces.
8. Energy Efficiency
A well-planned commercial landscape will help your business save on energy cost. This is so because the heating and cooling systems will not be overused. Trees that can provide shade are
able to lower down electricity bill by as much as 25% during the hot summer months. Some kinds of trees are able to create wind blocks that can keep your building warmer during cold
days.
9. Provides Privacy
If your business is located in a busy street, good commercial landscaping can provide a divider between your building and the street for some privacy. Plants and trees are able to seclude
your building from the busy streets, and provide a haven with inviting spaces with functional purposes.
10. Increases Value of your Property
Businesses just like homes need curb appeal. A business with any form of landscape design when space allows one is a good investment that will increase the value of the property. A well-
designed and maintained landscape design highlights the property's natural asset to make it more appealing. An appealing property always has a higher value.
Who Needs Commercial Landscaping?
Any business with sufficient indoor and outdoor space for a well-designed landscape needs commercial landscaping including but not limited to:
Associations and clubs
Banks
Boat marinas
Churches or any house of worship
Government schools and buildings
Hotels, restaurants and resorts and other hospitality establishments
Homeowners' associations
Industrial businesses
Multi-living complexes
Private colleges and universities
Professionals with private practices
Retail stores
Small or large offices
Business owners should consider discussing with a landscape designer the best ways to enhance their indoor and/or outdoor spaces to allow employees and clients to experience the
benefits of a well-design landscape. Commercial landscaping not only provides beauty but a lot of functional benefits, too.