10 Benefits of South Florida Landscape Maintenance
You noticed your neighbor's perfect landscape and may have been wondering how to achieve such. It is the dream of many homeowners to have a stunning landscape that can be enjoyed
with family and friends. For any landscape to look nice and healthy, a South Florida landscape maintenance program is a must. There is nothing like a well-maintained landscape to captivate
one's heart.
A professionally maintained landscape is important to promote the timeless beauty of your landscape's softscapes and hardscapes. With proper maintenance your landscape will give a
positive impression, and will keep your investment growing healthy and in order.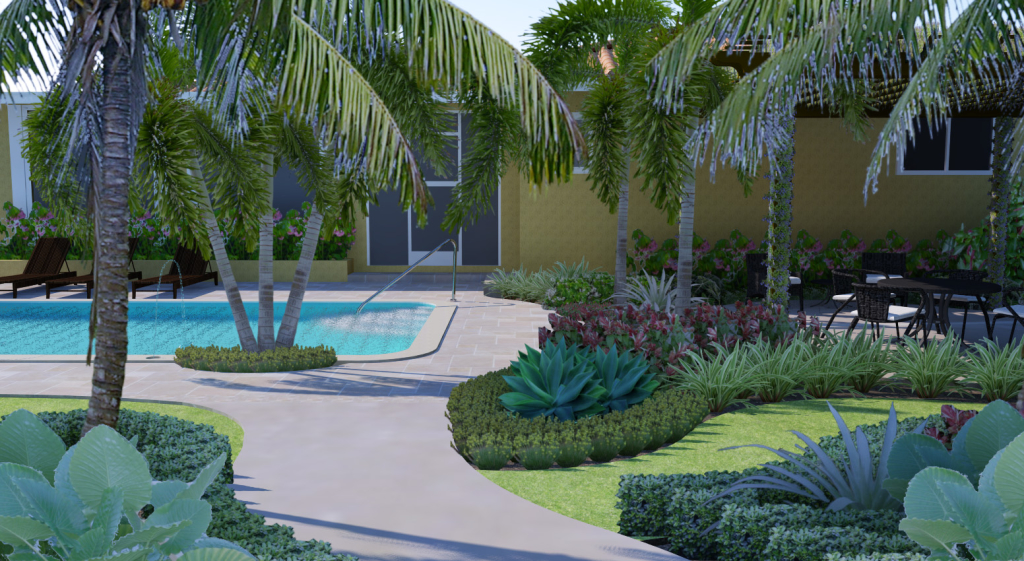 What is Landscape Maintenance?
South Florida landscape maintenance is the manner in which a landscape is kept clean,healthy, attractive and safe. There are several benefits to keeping your landscape well-maintained.
1. Overgrowth is Prevented
Regular maintenance allows you to be in full control of the plants in your landscape. Trimming flower plants regularly will propel them to bloom more frequently. When certain shrubs are regularly pruned, they become more bountiful.
2. Prevents Unexpected Appearance of Weeds
Regular landscape maintenance will prevent the unexpected popping and spreading of weeds. It will also prevent weeds from taking root in the landscape.
3. Plants will Always Look Their Best
Through regular maintenance you will be able to get rid of dying or dead plants. You will also be able to trim away any brown parts of plants.
4. Easily Change Landscape Design
A well-maintained landscape allows you to make modifications in the landscape design without the need for a lot of cleaning.
5. Less Time for Better Results
Regular landscape maintenance keeps seasonal cutting, trimming and removal of dirt and debris quick and fast.
6. Easy Clean Up
Regular maintenance means less waste and a no-fuss cleaning leaving you more time to spend with your family.
7. Easy Access to the Entire Landscape
When the landscape is always free of debris and well maintained, you will find it easy to access any area of your landscape when you need to move any of the plants.
8. Boost the Appeal of Your Property
A well-designed landscape plays a huge role in boosting the appeal of your property. A well-maintained landscape will further boost that appeal while a poorly maintained landscape will
lose that appeal.
9. Preserves the Beauty Your Landscape
Regular pruning and aerating will ensure your plants will grow healthy, beautiful and strong.
10. Provides Health Benefits
A well-maintained landscape promotes good air quality and better temperature regulation offering positive benefits to the overall health of your family.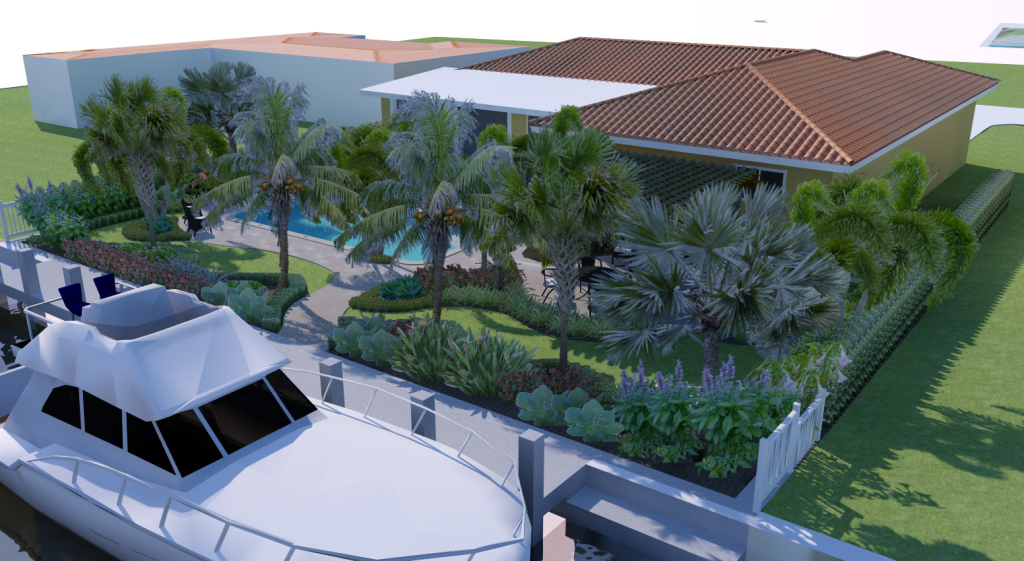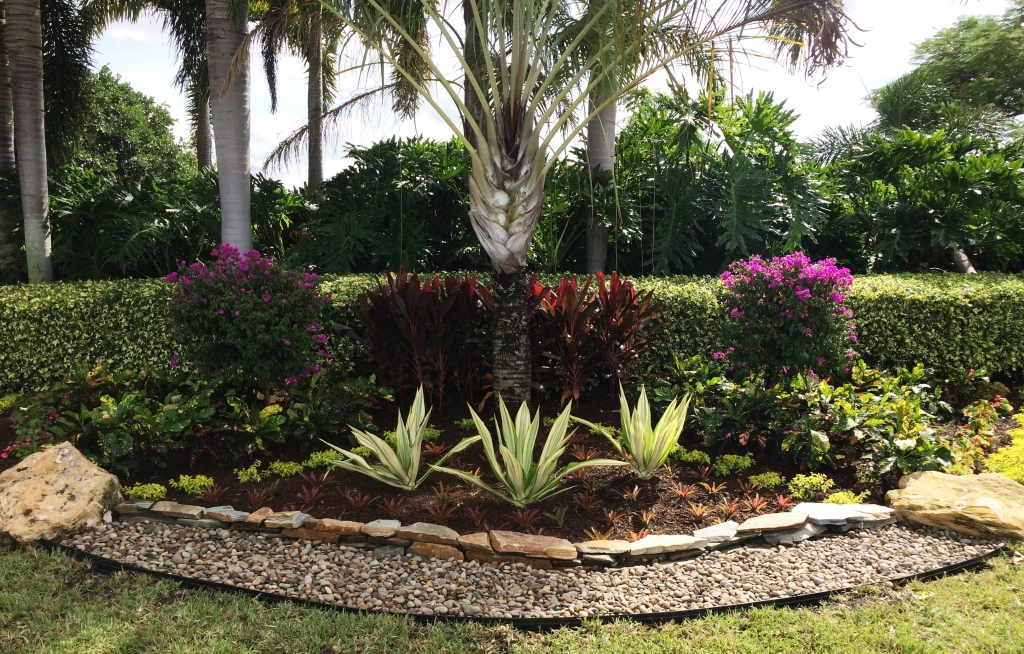 If you want to have a well-maintained landscape but do not have the time and even patience to do so, get in touch with a professional who can do the job. They will not only take the load off
your back, they will maintain your landscape in the right and proper way. What Does Landscape Maintenance Include? Landscape maintenance entails more than just keeping your garden clean and beautiful. It involves a lot of activities that will keep your plants strong, healthy and looking good.
Trimming and Pruning. This process involves removing roots, limbs, diseased or dead parts of the plant and other plant parts to keep them healthy and to reduce the risk of falling branches. Trimming and pruning should be done properly to avoid killing plants.
Fertilization. This involves the spraying or spreading of fertilizer to prevent weeds from growing and to ensure healthy grass.
Mulching. In addition to fertilizing, mulching keeps the soil healthy and helps plants grow well. Different plants need different amounts of fertilizer and soil conditions to
grow healthy.
Edging. This is creating an edge around a certain area to draw the line between such areas as your lawn and the landscaping features.
Weeding. This is to remove unsightly weeds and also fungi so they do not steal the nutrients, sunlight and water intended for plants so they can grow properly. Broadleaf
application is a control process involving broadleaf herbicides applied to plant roots to kill weeds.
Mowing. This is to keep the grass within desired heights.
Pest Control. This process deals with the beetles, grubs, aphids, insects and other pests that may destroy tress, grass and other plants. Pest infestation can make plants look horrible and even kill them. Pests can rapidly spread and pest control can protect your property. It can also keep your entire landscape looking great.
Cultivation. This is to prepare the ground to promote plant growth. It also entails improving, tending and harvesting produce if necessary.
Overall Clean Up. This is to remove all leaves and debris from the landscape to keep it neat and clean.
Hardscape Maintenance. Other than the grass and plants, the hardscape features of your landscape also needs maintenance to keep them in top shape and for safety.
Retaining walls, decorative walkways, fountains and all other structures should be checked and repaired if needed. A good and vibrant looking landscape is a dream for many homeowners. It however takes a lot of hard work to keep it looking good. A good landscape design keeps your home looking good. A good landscape design provides a lot of visual psychological benefits. A good landscape design is a big investment that should be protected at all times. Landscape maintenance is a responsibility every homeowner should take seriously. You can very well do some landscape maintenance on your own. However if you do not have the time and if you want the process done properly, there are South Florida landscape professionals you can work with.