Outdoor Kitchens in South Florida: Are They Worth the Investment?
Many homeowners believe that outdoor kitchens are a financially daunting project. Building an outdoor kitchen can cost a lot of money. Are the benefits of having outdoor kitchens in South Florida worth the investment?
Homeowners who are immediately sold to the idea of having outdoor kitchens believe in this theory: why should you run back and forth to the kitchen inside your house when you can have another kitchen outside. A great cookout is one of the pleasures every South Florida resident take advantage of. Everybody always has a good time smelling and eating mouth-watering grilled food as well as enjoying all the lively conversation that goes along.
The fun and enjoyment is often ruined when you need to go back and forth to the kitchen inside your home for almost everything you need. Of course, you can prepare and set up everything beforehand but there is always something you need from the kitchen. When the party's over, you will need to pack up and bring everything inside.
Having an outdoor kitchen in your backyard can simplify outdoor entertaining and give you more time to enjoy the party with your family and friends. With an outdoor kitchen, everything you need is within easy reach.
Not yet entirely convinced? Here are some more good reasons outdoor kitchens in South Florida are worth the investment.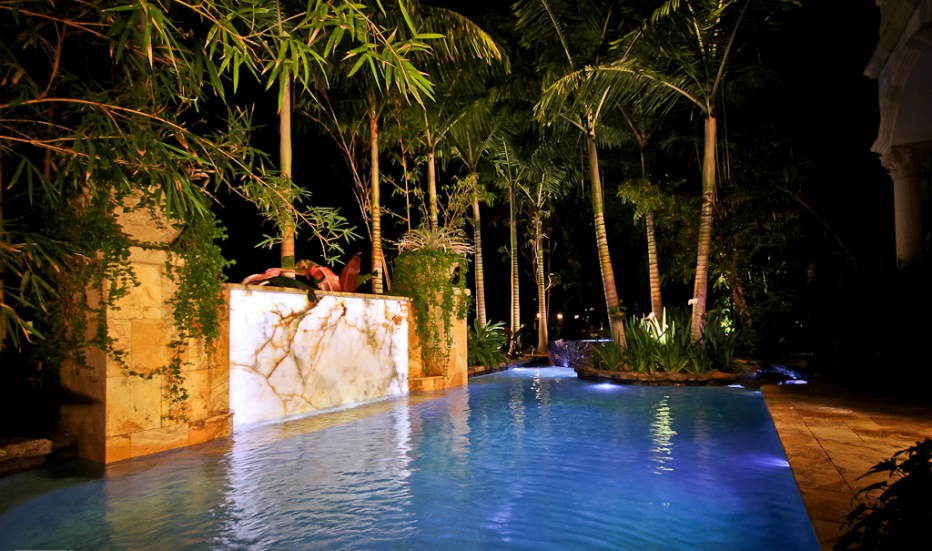 Increases the Value of Your Property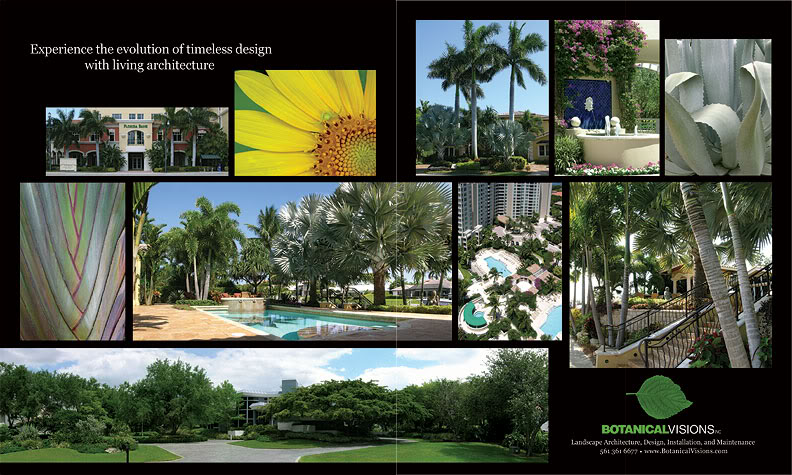 An outdoor kitchen is one of the most popular home improvements in South Florida which increases the value of your home. Close to 50% of South Florida homes already have outside
kitchens and many more are thinking of adding one. Many buyers are willing to pay a higher price for homes with outdoor kitchens. With an outdoor kitchen you have placed your home in a most favored spot in the real estate market with an increased value. The design and quality of the materials that will be used to build your outdoor kitchen will make the difference of whether it will be a worthwhile investment. Most of the patio appliances and barbecue grills should be made from quality stainless steel material which makes them resilient to temperature changes. They are easy to handle and clean, too. A functional outdoor kitchen made from high quality materials is able to bring a return on investment of between 100% and 200% of its cost.
Perfect Entertainment Spaces
Outdoor kitchens are a perfect place for entertaining family and friends. When you are cooking food in your outdoor kitchen your guest can gather around the barbecue grill and enjoy a good conversation while dinner is being prepared. An indoor kitchen may not allow this convenience because of the small space.

Perfect Entertainment Spaces
If you find your indoor spaces too small for all the entertaining you wish to do, an outdoor kitchen will take the hassle off of having to build an extra room. An outdoor kitchen can very well be incorporated into your existing back porch or patio. All you need to do is just bring in the appliances you need and a few furnishings. If it has always been your dream to have a bigger kitchen where you can cook, spend more time with friends and family and do a lot of entertaining, an outdoor kitchen is the way to go. While you can invest some money in expanding you existing indoor kitchen, an outdoor kitchen is more cost effective. It will bring a lot of fun and enjoyment to your family, too. Outdoor kitchens expand the size of your home because then you will have an extra room albeit outdoor. A room that is highly functional for cooking, eating, relaxing and playing in your home.
Saves on Energy Consumption
Grilling and cooking in an outside kitchen reduces the load on your air conditioner than when done in your indoor kitchen. When you fry, bake, broil, grill and roast in your indoor kitchen, the temperature inside your home increases and make your AV work double time to keep your home cool.
Cooking outdoors will therefore save on electricity bills because the inside of your home will not get affected with all the heat coming from the kitchen.
An outdoor kitchen is not just a financial investment that brings excellent monetary returns but also an investment for the wellness of your entire family. An outdoor kitchen allows your family to spend a lot of time outdoors which can promote good health. Spending more time in your outdoor kitchen relaxes your mind and body. It will increase your concentration and memory. It also helps to reduce stress, restore mental energy, and stimulate creativity as well as sharp thinking among many other health benefits. Investing in your family's
heath is the best investment you will ever make. Building an outside kitchen requires an investment of a few thousand dollars. To get the most out of your investment make sure it is designed and built the proper way and with the right quality materials.
A running and functional outdoor kitchen should have majority of these stuff.
Smoker
BBQ grill
Oven / stove top
Fire pit
Refrigerator
Food storage space
Kitchen tools storage space
Preparation surface with sink
Bar
Ceiling fan
Lighting system
Entertainment system
Tables and chairs
Plants
With a running outdoor kitchen you will be wondering how you were able to manage without one. Relaxing and entertaining has never been so much fun and convenient with an outdoor kitchen.