Creating Specialty Gardens in South Florida
The most beautiful outdoor spaces traditionally combine many types of specialty garden designs into the landscape design for a multifaceted appeal that is exciting and enjoyable. Creating specialty gardens in South Florida is not just a hobby. It is more of a form of art. Most gardens are created based on the landscape and climate of an area. Many gardens though are an extension of a one's passion and imagination. Specialty gardens offer a great alternative for those who have a certain gardening style regardless of location. Specialty gardens allow the gardener to embark on his own unique likes and wants in creative ways. A specialty garden or theme garden focuses on a particular appearance or purpose. It can be a small part of a big garden or the theme of the entire
landscape. Specialty gardens have been created since the dawn of early civilization. The Sennefer's Garden in Thebes, Egypt features various theme gardens including water gardens, exotic vegetation
and a food garden organized in an orderly manner. The Renaissance period saw specialty gardens incorporated with sculpture, fountains follies, grottos and formal plant topiaries. The 20 th century saw renewed passion in naturalistic and organic forms, methods and themes in gardening. Whether you are one who prefers formal theme of hedges and topiary, the candidness of a children's garden or the organic theme of woodland gardens, specialty gardens are a time honored tradition.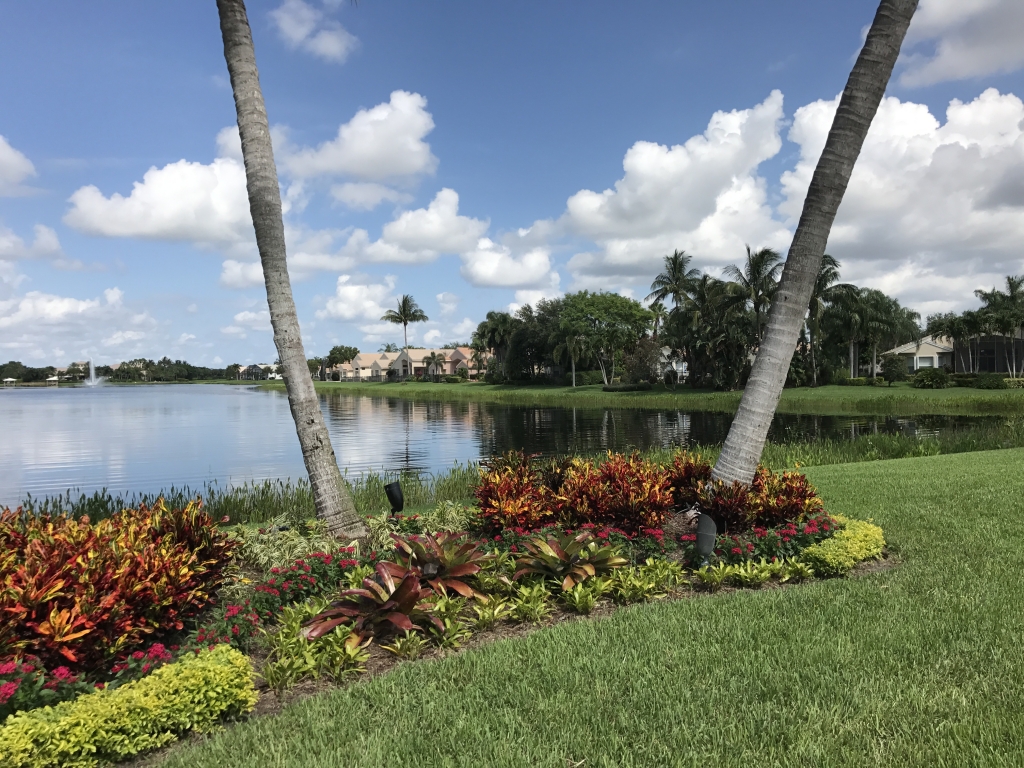 Creating Specialty Gardens
There are many kinds of specialty gardens. The choice on which to incorporate with your landscape design depends on your passion and style. Water gardens are beautiful and peaceful.
Rock gardens can provide solace. Organic gardens consist of healthy plants. Rose gardens are a joy to walk through. Here are some of the most common specialty gardens and how to create them. You may design and work on your own specialty gardens. The help and guidance of a professional landscape designer though will ensure all the elements are in place and well-coordinated.
1. Rose Gardens
Roses have always been described as special. Roses have always been grown on their own gardens because they do not like competition. Roses go into full bloom during the early summer and are foliage for the remainder of the growing season.Roses have specific needs but there is always a space for them in your yard. They need a lot of sun and prefer the early morning more than the late afternoon sun. Roses last longer in cool climates.
2. Organic Gardens
Organic gardens incorporate organic matter in the soil to keep the garden free of any chemicals. Healthy plants thrive on an enriched soil with plants going into full bloom without any pesticides or sprays. Composting is the main method of maintaining an organic garden.
3. Water Gardens
Water gardens provide tranquility and peace making for a romantic, inviting and livable environment. Water gardens deliver cool air during hot days and helps contain frost on cold days. Moving water provided by hidden pumps offers a soothing natural music in the background and attracts butterflies and birds. Aquatic plants provide the color and life.
4. Woodland Gardens
If you are a nature lover, a woodland garden composed of a variety of native flowers and plants will give provide a special appeal. Woodland gardens are low in maintenance. Woodland gardens provide shade where people can relax and encourages the growth of wildlife.
5. Tropical Gardens
A tropical garden creates a resort-type environment. They boast of exotic blooms and colorful plants. Growing a tropical garden would include such houseplants as palms, croton and pothos. Exotic blooms and colorful foliage can transform your outdoor space into an equatorial haven.
6. Japanese Gardens
Japanese gardens use a lot of water represented by such features as basins or suggestive raked sand. Stones, paths, wood, lanterns, bamboo bridges or fences are common features of Japanese gardens with simplicity as its main theme.
7. Rock Gardens
The more natural looking your rock garden is, the better it will look. Rock gardens can add a lot of character to a small space. Plant species should be repeated a lot of times throughout the
garden for a natural look. Plants included in rock gardens are the very hardy ones that can tolerate harsh conditions just like in the mountainous regions. Small spaces, natural slopes or
hillside portions of your landscape will benefit from the creation of a rock garden. Rocks included should only be of one type but in varied sizes.
8. Vegetable Gardens
The idea of a meal consisting of ingredients grown in your backyard is extremely appealing. If you want to consume healthy and chemical free produce while saving a lot of grocery money, a
vegetable garden is a viable and worthy investment. Fertilizing, weeding and harvesting will take a lot of your time but you will be reaping delicious and satisfying results. A mixture of
vegetables, herbs and fruits will make an exciting vegetable garden.
9. Perennial Gardens
Many people have grown interested in perennial flowers because they require very minimal time and attention. Perennials provide a lot of color and are extremely flexible. You can do a lot
of experimentation and change the layout of your garden at your pleasure to come up with a dynamic and lively perennial garden.
10. Children's Gardens
You can design a garden specially focused on the viewpoint of a child. The concepts of exploration and play can be incorporated along with oversized plants as well as soils they can
dig and flowers they can pick. Think like a child and imagine how you would like to play in your backyard when choosing features to include. Creating specialty gardens in South Florida entails a lot of creativity and imagination. Discuss your ideas with a professional landscape designer so you can build the garden you have long dreamed of.