How to Set-up Landscape Lighting in South Florida
You spent a lot of effort and money to make your house and yard look the way you have dreamt it to look. It would be such a pity not to be able to see their beauty at nightfall. When done right landscape lighting in South Florida will be able to highlight the architectural features of your home as well as give the spotlight to your prized plants and trees with just a flicker of a
switch.
Landscape lighting is the use of outdoor lights in your landscape. It is today common for landscape lighting to use low voltage illumination. It is safer and less expensive to use low
voltage lighting. With the use of a step-down transformer, low voltage lighting can provide your landscape with limitless effects.

Benefits of Landscape Lighting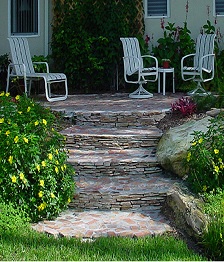 Outdoor lighting can create an alluring landscape that everyone can enjoy during the night. It can also provide a lot of benefits.
Provide security to the exterior of your home.
Provide safety when walking around your landscape at night.
Provide your visitors with a feeling of being welcome.
Can highlight central points of your landscape while hiding eyesores.
Can create a lively ambiance when entertaining outdoors.
Landscape lighting in short combines aesthetics and function which is important for the exterior of your home.