Secrets of Successful Container Gardens in South Florida
Container gardens in South Florida consist of plants that are planted in containers or pots instead of in the ground. A container garden can hold all types of plants even edible plants. If you have limited space but want to grow your own produce or want to experience the many benefits of gardening, container gardening is your best option. While container gardens come with a lot of benefits there are some secrets you need to know in order to have a successful container garden.

Advantages of Container Gardening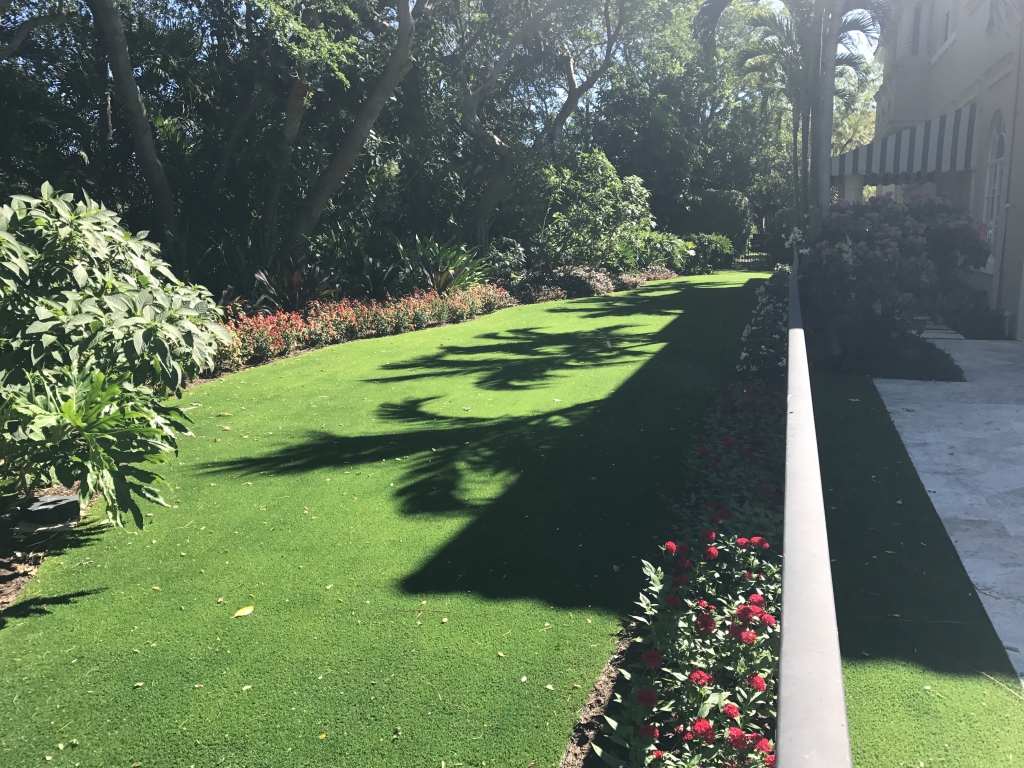 No matter where you live you should get started with growing in containers and pots. Here are some of the advantages of opting for a container garden.
Container gardens allow you to grow plants anywhere as long as there is sufficient light.
You can grow plants close to each other even if they have varied soil needs.
Container gardens are less likely to grow weeds.
Container gardens require less maintenance.
Easy to change the location containers or pots to suit your presence or season.
You will have lesser problems with diseases and pests.
It is easier to fertilize container gardens because they absorb almost all nutrients.
Container gardens improve the quality of air indoors.
Decorative containers and pots add to the interiors of your home.
There are a lot more advantages for opting to do container gardening. The most major advantage is experiencing the joys of gardening despite space limitations.
Container gardens allow you to grow your own food and experience the beauty of having fresh indoor plants. There are factors that would dictate the success of container gardens in South Florida.
1. Choosing the Right Container Materials
There lots of containers you can use for your garden with each having their distinct qualities.
Wood protects roots from extreme temperatures. It also looks natural. Choose a wood
container that is resistant to rotting or you may treat wood with a non-toxic
preservative.
Terra-cotta and clay are extremely beautiful containers however they are breakable.
Fiberglass and plastic are lightweight, available in many shapes and sizes and are
inexpensive. Choose the sturdy and flexible ones that are not stiff and thin because they
will get brittle over time.
Cast concrete is super durable and also available in many styles and sizes. It is an all weather container so it can remain outdoors. It is however heavy and difficult to move around. If you really want the look of concrete you can go for the lighter hypertufa.
Polyurethane foam containers are very much lighter than concrete and terra-cotta containers but look as heavy as they are. These containers insulate roots against cold and hot temperatures. They are resistant to cracking and chipping, too.
2. Choosing the Right Size
As a general rule larger containers allow plants to grow easier than in smaller containers. Large containers are able to accommodate more soil which can retain moisture longer. Smaller
containers make plants dry up fast so you will have to water them twice a day. Before deciding on a container size, know what you are going to plant in each container. You
need to consider the shape and size of the plant's roots so you know how deep and large the container should be. Choose light colored containers as they help cool the soil.
More than anything else, the size of the container largely depends on the space you have, the material that will support it and whether or not you plan to move the container.
3. Drainage of the Container
All the containers you choose should have drainage holes otherwise water will clog and will cause your plants to die. The holes should be large enough to drain out excess water. There are
also available self-watering containers, hanging baskets, double-walled container boxes and double-walled containers that are ideal for small plants that require frequent watering.
4. Preparing the Container
Proper preparation of the container will ensure the proper growth of your container plants.
Decide where you will position the container before filling it up with soil and planting.
If watering is a problem, choose a spot that receives the most morning sun while having enough shade during the hottest time of the day.
Place a layer of newspaper or paper towel over the holes of the container before adding the potting mix.
Use houseplant soil mixture for large containers (1 gallon and above). Use a soilless planting mixture that is coarse for larger containers.
Do not fill the container with soil up to the top level. Leave some room for watering.
Be sure your soil is evenly moist before your start planting.
Plant densely because you will need to prune plants once they start filling up your container.
5. Choosing Container Plants
Almost any flower, shrub, small tree, vegetable or herb can grow in containers. Choose plants that are ideal for the climate, amount of shade or sun the container will be getting. If you want to have a lot of colors, you can combine flowers, edibles as well as trailing and upright plants.
If you have containers that will stay attractive the entire summer, choose foliage or warm-weather annuals that will bloom the entire summer. Dwarf dahlias and dwarf cannas are great
for large containers.
Container gardening involves a lot of experimentation. If one plant does not work out, cut if off and plant a different one until you find the perfect match for your container and environment.
Have individual containers for your vegetables. Have a combination of half barrels, large pots and 5-galon buckets. Your biggest container should be able to accommodate several cabbages
or broccoli or at least one tomato plant. The best vegetables for container gardening are bush forms of tomatoes, winter squash and pumpkins.
Shrubs and hardy perennials planted in containers can be enjoyed for many years. The best perennials for container gardening are daylilies and hostas. Ornamental grasses, small shrubs
and dwarf connifers are great for container gardening as well. Container gardens in South Florida come with limitless possibilities. Doing it right will make you enjoy gardening even with limited space.