How to Create an Edible Landscape
When most homeowners think of designing their landscape the first thing that comes to mind is ornamental plants, garden features, and fixtures. An edible landscape is seldom thought of despite that fact that aside from providing the same aesthetic appeal as ornamental plants, edibles allow you to produce your own food.
Creating an edible landscape means incorporating edible plants with an ornamental plant. Planting a fruit tree instead of an ornamental will create the same visual effect but will allow you to enjoy the produce of that tree.
Creating an edible garden in your home is an appealing and exciting idea. There are many vegetables that can double as ornamental plants. Edibles are also easy to care and maintain.
If you are thinking of alternative ground covers, herbs and strawberries are perfect candidates. Tomato and pepper plants are colorful enough to serve as accents in your flower garden.
Perks of Having an Edible Landscape
An edible landscape provides more than just a beautiful and nutritious environment. Here are more perks in incorporating edibles with ornamental plants in your landscape.
There is nothing safer and more nutritious than consuming fresh herbs, fruits, and vegetables from your garden. They taste better, too. Additionally, growing your own food will have a huge impact on reducing your food budget.
Maintaining a manicured lawn can be a daunting task. The more edibles you have in your landscape, the lesser the maintenance your lawn needs because then you will have a lesser lawn area. A lawn needs regular watering, fertilizing and moving. Edible plants need care only when they have just been planted after which you can leave them to grow with minimal upkeep.
An edible landscape will decrease your need for processed food which is good for the environment. You are also helping reduce the need for transporting produce to supermarkets which can, in turn, minimize truck emissions. If you choose to use nothing but natural fertilizers for your edibles, you also help reduce the need for harmful products that can damage the environment.
Caring for an edible landscape can be a good family bonding activity. In the process, kids learn the value of hard work. They are also able to enjoy, learn more and respect nature. Kids also get the satisfaction of eating what they help grow. It is also a good way of enticing kids to eat vegetables.
An edible landscape will entice you to spend more time outdoors. Caring for your edibles will allow you to have more fresh air and it is a good form of exercise, too.
Creating an Edible Landscape
In designing your landscape, you do not need to choose between a decorative and a vegetable garden because you have both at the same time. An edible garden allows you to grow your own food while offering the same beauty of ornamental plants.
The main concept of an edible landscape is the practical incorporation of edible plants with decorative and ornamental plants.
Creating an edible landscape follows the same concept of a landscape design except than edible plants such as herbs, vegetables, and fruits are used to replace flowers and plants that only serve aesthetic purposes.
Evaluate Growing Spaces
As is true when you are planning on your landscape you should first evaluate the strengths and qualities of your growing space in terms of:
Space. Knowing how much area you have for your edible landscape will allow you to better choose the right plants to grow. Some crops are great expanders and need a large area while some only need a small space and can even grow on pots or containers.
Light. You will need abundant sunlight for your edible landscape to allow your fruits and vegetables to grow well. Vegetative crops and herbs thrive on shaded areas
Climate. Different plants require different temperatures to grow well. Apple trees grow well in chilly temperatures while citrus trees will not grow at this temperature.
After evaluating what you have, you can already do some research to determine the right edible plants to incorporate into your ornamental landscape.
Determine Landscape Design
Once the edible plants have been determined, envision the style and design of your edible landscape. The look and feel of your garden are always important. Do you want an orderly, tidy and neat vegetable garden or is a wild and fanciful one more of your style?
Envisioning the look and feel of your edible landscape before planting will prevent the mistake of under-planting or over-planting.
Emphasize Balance
Regardless of the look and feel that you envision to create, your edible garden should have a sense of balance. Create a contrast of form, color, and texture with your plants. It is important that your edible plants are organized and have rhythm otherwise you will be defeating the purpose of incorporating aesthetic appeal.
Most edible landscapes have these colors repeated in strategic areas of the garden. Some examples of which are:
Purple. Purple basil, artichokes, eggplant
Red. Peppers, tomatoes, strawberries
Orange. Pumpkins
Blue. Blueberries
Yellow. Calendulas, California poppies
Green. Plants such as green leafy vegetables are always a must have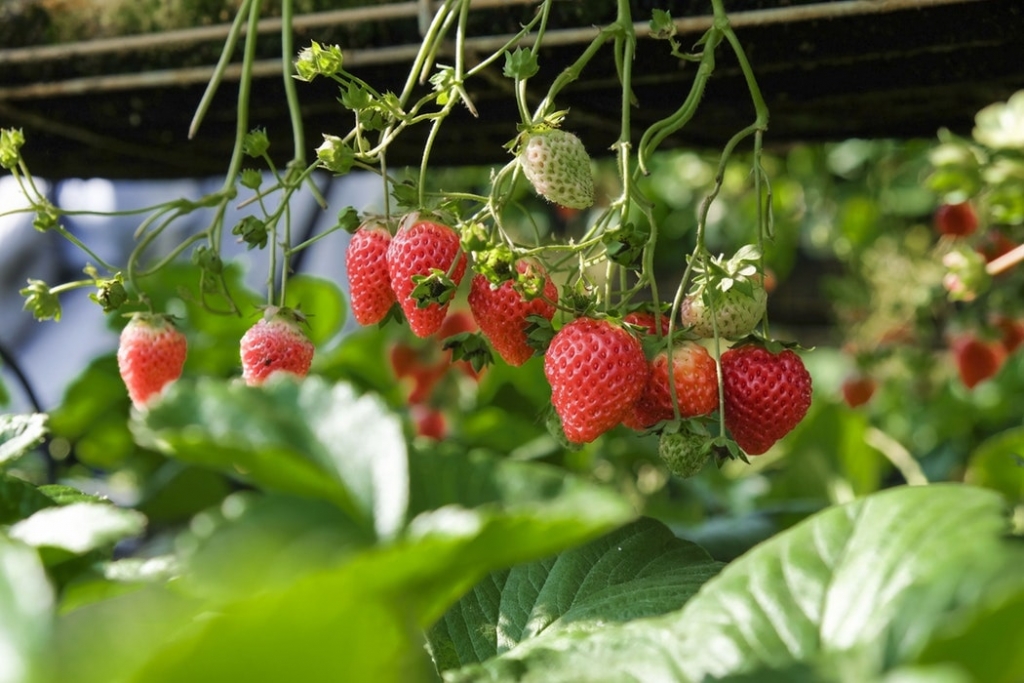 Of course, green plants are always a must-have. You should also take into consideration the growing habits of the plants you choose to like their matured heights.
Just like the ornamental plants you choose for your landscape, edible plants also come in a variety of sizes and shapes. Your edible landscape may include:
Shrubs such as lavender and rosemary
Fruit bearing trees
Groundcovers such as oregano and strawberries
Vines such as grapes and peas
Edgings such as chives and garlic
Grasses such as oats, wheat, and barley
In choosing to incorporate an edible landscape into your general landscape design, make sure to keep your edible plants healthy otherwise their practical and aesthetic purposes will be for naught.
Was this article helpful? Then please visit South Florida High-End Landscaping.or you may want check Importance of Properly Designed Landscape Lighting